Standard Wash – Lake Havasu BLM Land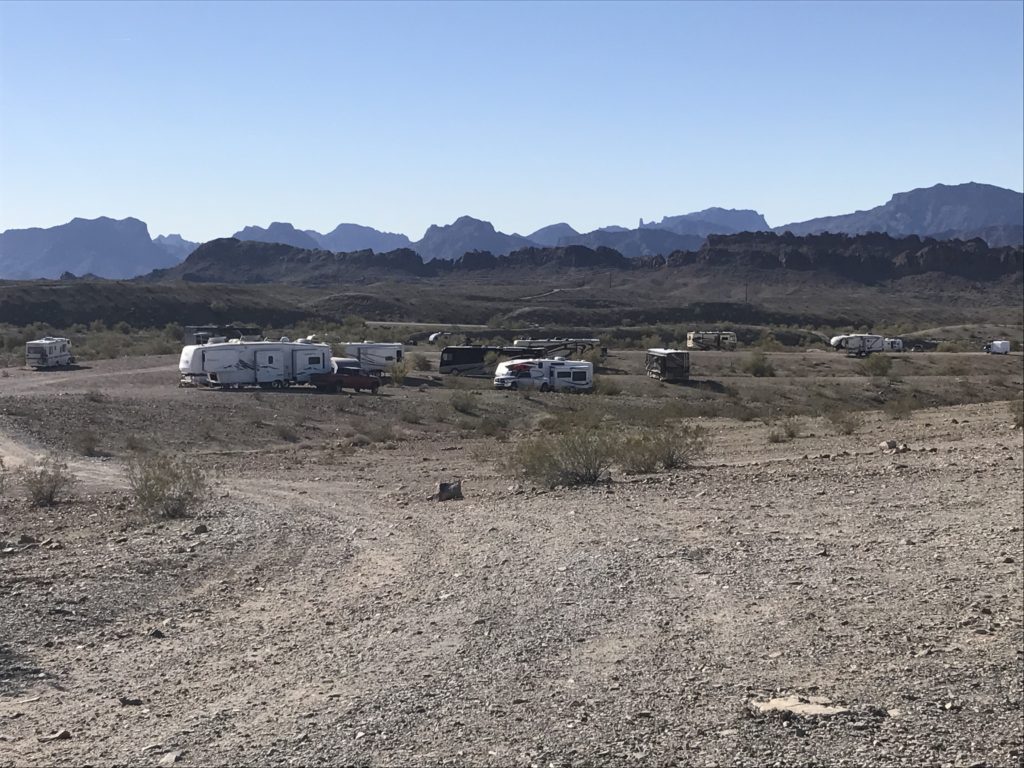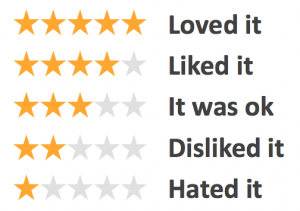 Pau Hana's Overall Stars: 3 Stars Overall
Access: 1 Stars, the transition off pavement was rough both ways.
Location: 4 Stars, Easy access to Lake Havasu.
Scenery: 4 Stars, No lake views but the distant mountains were nice.
Cleanliness: 3 Stars, Standard desert junk laying around.
Site Quality: 3 Stars, no level spots
Noise: 3 Stars, Some road noise was noticeable from our spot.
Actual parking coordinates of our Site: 34.4355, -114.2159
Cost per night to Park here – $0
We stayed at Standard Wash for 2 nights with 7 other rigs after a long 2 weeks down in Quartzsite. The access to this parking area when traveling north on Hwy 95 sneaks up on you which caused us to slam on the breaks to make our turn. The transition from pavement to dirt was very rough with a 6-8 inch drop except for right at the guardrail. There is a camp host to check into for this 14-day stay area. We failed to check in, but he stopped by and placed a permit on our rig when we were in town running errands.
Finding a good level site was hard to come by and honestly not very much room to spread out. I would not go past the fork in the road and DO NOT climb the hill with a large rig. Road noise was noticeable even parked way off the highway. Don't look for water views here but you will get some nice distant mountain sunsets that are amazing. Many ATV riders came buzzing thru camp on the main road while we were there (it was a weekend.) Our Verizon and AT&T worked well but T-mobile was non-existent.
More information regarding Standard Wash BLM area can be found on the Arizona Bureau of Land Management website at: https://www.blm.gov/az/st/en/prog/recreation/lk_havasu.html#OHV