[Our Alaska Blog]  [Maps & Places to Go]  [Places to Stay]  [Travel Tips & Resources]
Our Top Ten List of Items that will make your trip to the last frontier that much more enjoyable.
The #1 thing we recommend for your travels to Alaska is the Milepost Magazine. This guide will be a valuable resource for not only the driver but endless hours of entertainment for the navigator and any passengers along for the ride.
Described as the "quintessential reference" for Alaska travelers, The MILEPOST® offers mile-by-mile descriptions of more than 15,000 miles of road in Alaska, Yukon, Northwest Territories, British Columbia and Alberta. It's 700-plus pages detail accommodations, camping, sightseeing, attractions and services, as well as fascinating facts on the history and wildlife of the North. Trip planning help and answers to frequently asked questions are addressed in the Travel Planning section, with features on crossing the border, traveling with pets, the Alaska ferry system, driving conditions, railroads, tours and wildlife. Suggested itineraries are mapped out to help travelers plan their trips.
The 2018 edition of The MILEPOST® is the 70th edition of this classic travel guide, which was first published in 1949 as a 72-page guide to the recently opened Alaska ("Alcan") Highway. A history of the Alaska Highway is included in The MILEPOST.
The MILEPOST® has more than 100 city and road maps; the wildly popular pull-out Plan-A-Trip Map; more than 600 photos; and free access to a digital edition for print book buyers.
We didn't know about this book until we were in Alaska but many of our friends had a copy onboard and said it was great information to use to preplan their next stops. We will be purchasing for our 2019 trip to just help in areas we may not have explored deeper into.
Here is the description from Amazon:
For RV and outdoor enthusiasts camping in Alaska is the experience of a lifetime. Miles and miles of virtually empty roads thread through towering snowcapped mountains, crystal blue glaciers, and colorful wildflowers. Away from the road there's even more–true wilderness just a short boat or airplane ride from civilization. Traveler's Guide to Alaskan Camping gives you the information you need to experience Alaska's outdoors. The book features almost 500 campgrounds throughout Alaska and also along the roads north in the Yukon Territory and Northern British Columbia with full campground descriptions, addresses, website addresses and maps showing exact locations, complete coverage of the routes north, including the Alaska Highway, the Cassiar Highway, the Klondike Loop, and the Alaska Marine Highway, RV rental information for renting a camping rig in either Alaska or Canada, and much more.
Bears, eagles, caribou… you will see them all but not always as close as you want.  Having a good pair of binoculars is something that can be overlooked and forgotten.We have onboard the Leupold Acadia Bx-2  8x42mm binoculars that can reach out and see the wildlife at a safe comfortable distance. Although a bit pricey it was well worth it while in Alaska. We always tried to remember to take them on our truck hikes as well because you never know when you will spot the wildlife. Especially on tours. I cant count the times I gave up my binoculars so some one else could enjoy too. Find on Amazon at: http://amzn.to/2DVrTlK.
A good camera is always great to have when your traveling anywhere.  We love our little Canon G7X Mark II camera for its light-weight portability. This is the camera we mainly vlog with but it takes amazing pictures as well. If you cant afford or want to learn a big DSL camera this little point and shoot will get the job done.  Find on Amazon at: http://amzn.to/2s224Pl.
Now remember this is bear country and whenever recreating you should be prepared for an unexpected encounter. We always carried our bear spray with us but it was always a hassle. I didn't know about these bear spray carriers until our return but will be buying a pair for upcoming trip back in 2019. These can conveniently hold a can of bear spray as well as your cellphone.  Perfect for hikes in the outdoors. I cant tell you how many times I accidentally dropped my bear spray and this would have eliminated this problem from the start. The GRIZ Scat Belt can be found in several different colors starting at $34.95 and can be found on their website at www.scatbelt.com. Be sure to enter our COUPON CODE: "RV25" for 25% off your purchase!
And if you plan to spend any time in the woods bear spray is highly recommended.  Keep in mind if traveling through Canada the bear spray must say "for wildlife protection". Pepper Spray is illegal in Canada and anything that says to defend against humans is not allowed. Guard Alaska Bear Spray is the only bear repellent registered with the EPA as a repellent for ALL bearsEnvironmentally safe – Does not contain flammable or ozone depleting substancesFogger delivery system to quickly engulf bear's face for maximum effectivenessSix years of intensive testing in Alaska wilds – Maximum strength 1.34% total capsaicinoid formula9 ounce (255 Grams) UltraMag shotgun size – E-Z Access Firemaster Actuator – 15-20 feet firing range.  Guard Alaska Bear Spray is what we recommend and it can be found on Amazon for $28.95 at: http://amzn.to/2FG9jhE.
Finally the easiest of the three to carry is Bear Bells.  Now some say you are just calling the bear's in for a meal but I would rather them hear me coming down the trail than startle them, which is when they are more likely to attack.  We found these bear bells with a magnetic silencer at a local store in Tok and let me just say they are way cheaper if you buy in advance ($5.09 on Amazon) than in the bush. To find on Amazon click here: http://amzn.to/2DYvQG3.
This has been a lifesaver for us when in areas of no cellular signal. Our Garmin GPS Navigation system sits on our dash and has directed us when our coach navigation drew a blank… even on the backroads of the Northwest and Yukon Territories of Canada. Paired with the dash stand ($12.98 on Amazon) we can easily view the GPS unit from both the drivers seat as well as the passenger seat.

 The Drive Luxe 50 LMTHD features:
Premium 5-inch auto navigator with powered magnetic mount and sleek metal design
Detailed maps of North America with free lifetime map updates and HD Digital Traffic, the fastest traffic solution available from Garmin
Bluetooth®

 

hands-free calling and voice-activated navigation
Driver alerts for increased awareness, including upcoming sharp curves, school zones, speed changes and more
Customizable smartphone notifications

 

let you display calls, texts and other app alerts on your navigation screen.
Afraid of the Alaskan State bird the mosquito?  Be afraid no longer with the Thermacell Patio Shield. This little bug repellent lantern worked like a charm when the wind was low and the bugs were flying.
Scent-free and DEET-free

Repellent provides 15-foot mosquito protection zone

The lantern that also repels mosquitoes. Turn it on… Mosquitoes Gone!

Decorative bronze lantern provides ambient lighting powered by LEDs. Lantern and Repellent operate independently.

Same proven Thermacell technology, in a decorative for design for patios, decks, and more

No messy sprays or lotions. No open flame, no smoky candles

100% Satisfaction Guarantee on all Thermacell products
Package contains: 1 lantern and 12 hours of refills – 3 repellent mats and 1 fuel cartridge. Requires 4 AA-batteries (not included)

15-foot by 15-foot "Zone of Protection" against bugs or 225 square feet

Effectively and silently repels mosquitos, black flies and other flying, biting insects

Cordless, battery operated, portable and lightweight lantern

Features (8) LED lights and requires (4) AA batteries for operation

All ThermaCELL products come with a one year warranty
Other Thermacell products we have purchased include a Thermacell Refill Kit including extra mats and fuel cartridges $20.99 on Amazon.
 We always make sure we have at least 2 windshield kits onboard while traveling for that inevitable rock chip to the front glass. Although we never took a chip to the motorhome we did in our toad and the kits helped us keep the chips from spreading. Not only is this item good for Alaskan roads but any roads as rock chips happen.
Everyone hears how bad the Alaskan roads can be and a flat tire is always a possibility.  We tried to lessen our worries by purchasing this tire plug kit to self-patch a tire if necessary to be able to limp in to a service center instead of being stranded on the side of the road.  Even though we never had a tire issue where a patch was necessary we did get a chance to plug up a fellow traveler's tire on the Dalton Highway at the Arctic Circle. (We saved him several hundred of dollars on a service call by having our plug kit with us. We recommend to carry not only in your RV but your tow vehicle as well.)
Spirit and Sofi wanted to chime in on an item that pertains to all their little pet friends… an air tight pet food container to store their food in that wont attract bears to your campsite.  Yes the threat is real even in the RV Parks. If you store your bag of dog or cat food in your bay compartments you may want to think about a container that wont attract wild predators.  We found this Vittles Vault at a local PetSmart and it fit a 35lb bag of dog food nicely under our coach.
Honorable Mentions…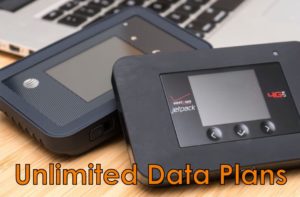 Internet is always hard to come by and you can not count on the RV park to provide you a good enough signal to check your email, skype or facetime with the family back home or stream your favorite programming while on the road. Pau Hana Travels has teamed up with Envision Home Services to offer you unlimited, unthrottled internet data plans with month to month service with no contract with both big carriers.  To be double covered we chose to carry an AT&T jetpack while our phones were on Verizon.  To learn more check out our Get Connected page of our website.
 While RVing you will sometimes find your cell signal is too weak to pull in enough signal to make a call or check your email.  We solved this problem by installing the weBoost Cell Phone Booster in our rig to help amplify our cell signal. As long as there is some sort of signal the weBoost will boost your signal to a usable level to at the minimum make a call or get out a text.  It has been a game changer with our off the beaten path travels.
If you will be traveling with friends at all on your journey a good pair of walkie talkies are highly recommended. We used these often in Alaska especially when on the Dalton Highway headed to Prudhoe Bay with our friends Brock and Janine. Make sure you get a kind that can be charged by batteries as well so if you are on a long trip you can change out the batteries. (Make sure you bring extras batteries too.)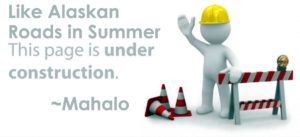 DISCLAIMER: This page contains affiliate links, which means that if you click on one of the product links, We'll receive a small commission. This helps support the channel and allows us to continue to make videos like this. Thank you for the support!