Do you need more data? Are you always going over your data limits and getting throttled by your cell carrier. We found the perfect solution to be cross-connected with UNLIMITED and UNTHROTTLED plans that fit the active traveler like yourself! We have partnered with Envision Home Services to bring to you a no contract, month-to-month solution for your data needs with plans for both the big carriers in the United States. With Envision you will always stay connected!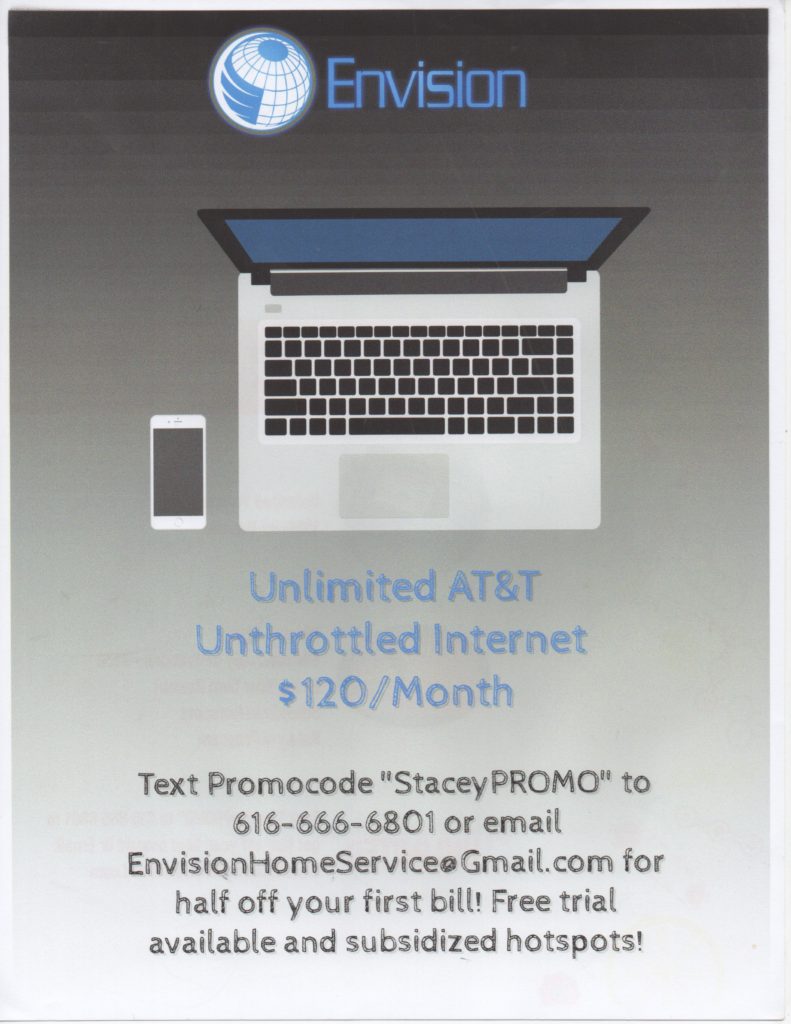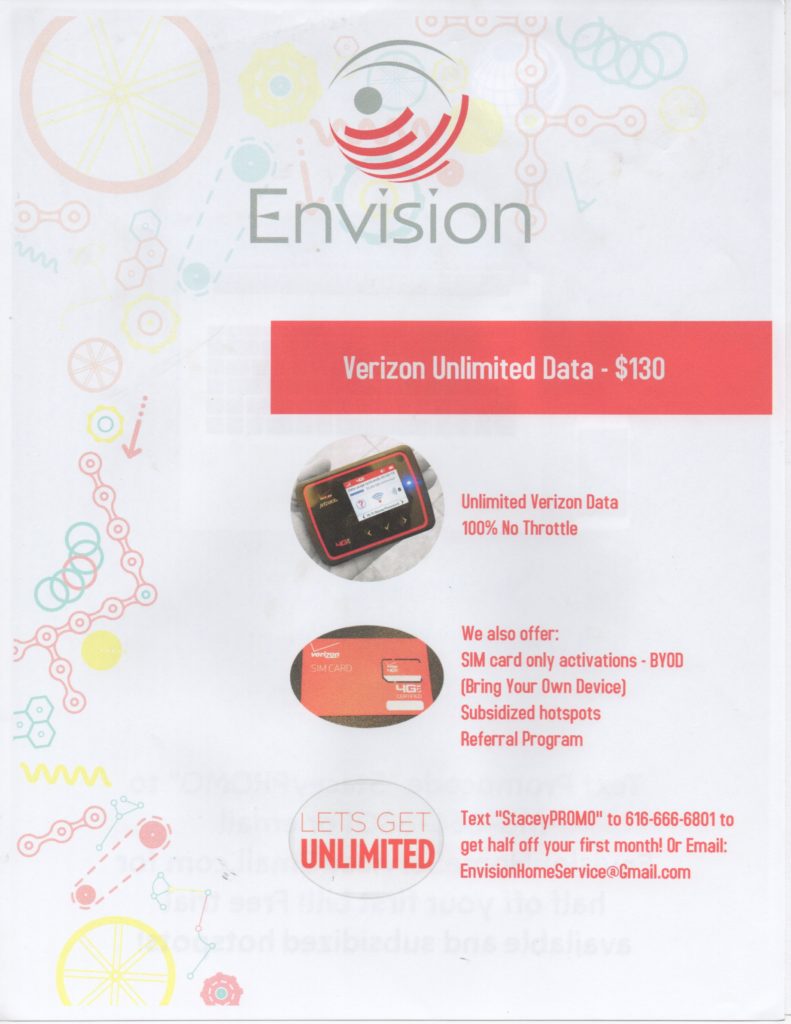 By using the Promocode "StaceyPROMO" you will also receive half off your first month of service! Free trials available and if you need a jetpack you can purchase them thru Envision as well.
To learn more contact Envision Home Services at envisionhomeservice@gmail.com or text promocode "StaceyPROMO to (616) 666-6801 to learn more or sign up today.
98 total views, 0 views today