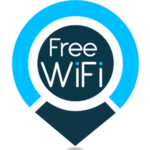 FREE WIFI FOR THOSE NEAR US!   Data is always hard to come by when on the road and we have found the perfect solution to staying connected while on the road.  If you are parked nearby and see our free wifi signal for guest use please feel free to log on using the password: PauHanaTravels.   If you are looking for your own data without limits please checkout the offers we have below.
Do you need more data? Are you always going over your data limits and getting throttled by your cell carrier. We found the perfect solution to be cross-connected with UNLIMITED and UNTHROTTLED plans that fit the active traveler like yourself!  We have partnered with a provider to bring to you a no contract, month-to-month solution for your data needs with plans for both the big carriers in the United States.
NOTICE (As of April 2018): Verizon plans are no longer available at this time as all lines available have been purchased. 
Unlimited Data Plans? I Thought Those Didn't Exist Anymore
Looking to get your hands on an truly unlimited data plan? That can be complicated, especially if you are looking for a plan without throttling and data caps. Currently none of the major providers offer truly unlimited data plans to new customers who do not have grandfathered plans that are no longer available. To help our followers gain access to older plans that are no longer available, we've partners with a cellular rental provider that has fully functional ATT & Verizon Mifi & Hotspots that are available without a contract and without providing any personal information.
Seriously? Is This For Real?
Yes, individuals and businesses have been renting their existing, grandfathered-in data plans that are truly unlimited for years. Back in the late 1990's and early 2000's you could get truly unlimited, non-throttled data plans from all of the major carriers. These companies did not believe data usage would grow as quickly as it did and were in a race to get customers signed up so they offered truly unlimited plans and probably will again in a few years once people start refusing to pay for data per GB much like we stopped paying for phone calls by the minute. In the meantime, renting a plan from a trusted source is an excellent way to get your hands on an unlimited data plan without signing a contract or providing any personal information (other than an email address or phone number and a shipping address of your choosing)
How Much?
Unlimited, non-throttled data plans are currently being offered at $120.00 per month. Jetpacks are available for purchase for $120 and if you already have a device you can use your own device. While supplies last and availability may be limited.
FOR A LIMITED TIME through Pau Hana Travels, receive 50% off of your first months bill. Cancel anytime simply by not paying for your next month's bill.
OK, How Do I Sign Up?
Its simple, complete the form below with your first name and email address and someone will be in touch within 24 hours to provide you with everything you need to get started. While we trust our partners, NEVER send any personal information and only send money via Paypal or another reputable service. If you have any questions we are here to help!

1,811 total views, 3 views today