[Motorhome 24v Lithium Solar Upgrade] [5th Wheel 12v AGM full Solar Install]
Welcome to the Pau Hana Travels Solar Guide. We have put this Solar Guide together for those of you who have watched our Solar Videos on our Pau Hana Travels YouTube Channel and have questions about the configurations of our setup on a 2016 Fleetwood Discovery Class A motorhome. To view Gary's Dad's setup which was installed in April of 2018 click here. That install was completed on his 2014 Coachman Brookstone 5th Wheel. We have included videos of the installs, wiring diagrams, and parts lists for each build.
Our EPIC 24v MONSTER Solar System
Powered by Battle Born Batteries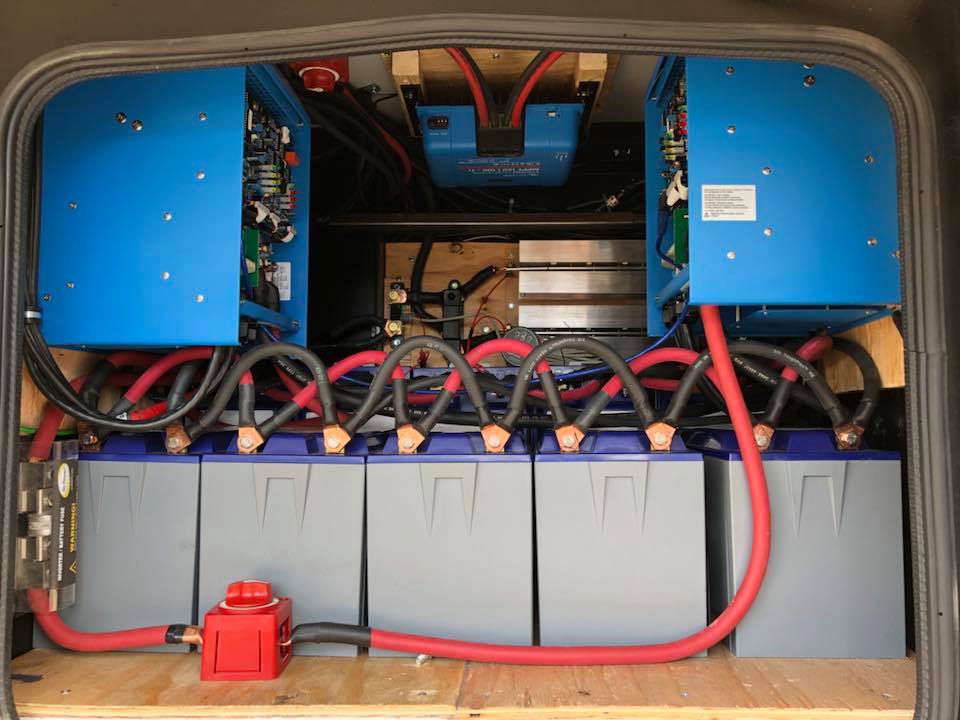 Our 24v Solar System includes:
2000 watts of HighTec Solar Panels on the roof
10 Battle Born 24v LiFePO4 Deep Cycle Batteries
Victron Energy 3000w Inverter x2
Victron Energy Solar Controller
Victron Energy 24 to 12v dc/dc converter
Disclosure… we are a paying customer with a reviewing relationship with Battle Born Batteries.
OUR WIRING DIAGRAM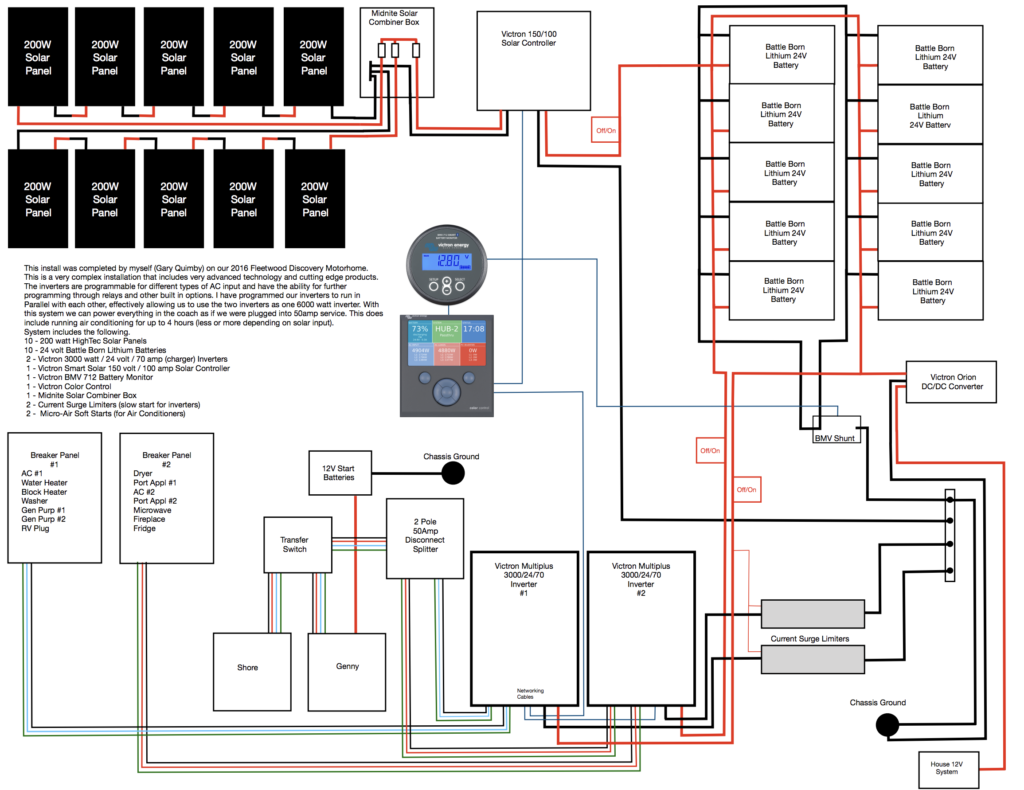 EPIC NOMAD EDITION OF BATTLE BORN LITHIUM BATTERIES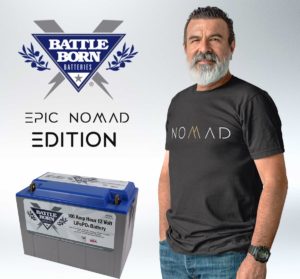 You've reached it: the pinnacle of deep cycle, lithium ion battery technology. The new EPIC Nomad Edition Battle Born Lithium RV Battery includes a special co-branded label design and a FREE Nomad t-shirt only available exclusively at EPIC Nomad Trading Post.
Battle Born Lithium Battery Epic Nomad Edition packages start at $949 and up. To learn more visit: www.epicnomadtradingpost.com
We are proud to partner with Battle Born Batteries thru Epic Nomad TV and RV Nomads the movie. We look forward to sharing our monster 24v Battle Born battery story. Disclosure… we are a paying customer with a reviewing relationship with Battle Born Batteries.
2016 FLEETWOOD DISCOVERY CLASS A MOTORHOME PARTS LIST
DISCLAIMER: This parts list contains affiliate links, which means that if you click on one of the product links, we'll receive a small commission either it be from Continuous Resources or Amazon. (Prices may vary due to sales, any prices listed is full retail price.) By shopping off our affiliate links this helps support the channel and allows us to continue to make videos like these. Thank you for your support!
EPIC 24v LITHIUM RV SOLAR UPGRADE VIDEO SERIES

5,934 total views, 5 views today