Jawbone Canyon BLM – Cantil, CA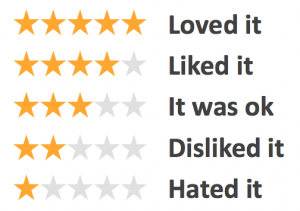 Pau Hana's Overall Stars: 4 Stars Overall
Access: 4 Stars, Paved all the way until our campsite, then dirt.
Location: 4 Stars, Out in the middle of no where.
Scenery: 5 Stars, Tall canyons on each side of you with desert views.
Cleanliness: 2 Stars, There was camp junk everywhere
Site Quality: 3 Stars, No real developed sites, just open canyon floor.
Noise: 5 Stars, No road noise however it is a OHV park.
Actual parking coordinates of our Site: 35.3143, -118.0447
Cost per night to Park here – $0
We used this site for a one-night stop over while traveling across Southern California. Even though it was a little off our route we were happy we decided to park here. We ended up parking at the Jawbone Siphon, a section of the Los Angeles Aquaduct that carries water from the mountains of south-central California to Los Angeles, County. The area is a well used OHV park however when we were here it was a weekday and all was quiet. Services can be found in nearby California City, 10 miles south of here, and it can be a free affordable place to park if you want to visit Red Rocks State Park. Access was paved all the way back to the pipeline and we only had to traverse dirt to our campsite. There are no sites per say but just open canyon floor that is fairly flat with a few fire rings here and there. Unfortunately there was lots of garbage laying about but we cleaned up what we could and enjoyed the colors of that evenings sunset across the mountainside.
Verizon and AT&T worked okay here and T-mobile was in and out with the wind.
For more information on this BLM area you can visit http://westmojaveohv.blogspot.com/p/jawbone-canyon.html.