Dome Rock Mountain BLM 14-Day Free Camping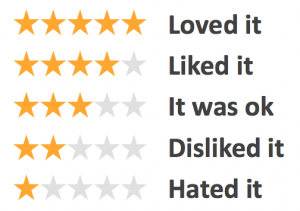 Pau Hana's Overall Stars: 4 Stars Overall
Access:   4 Stars, was difficult but manageable. Scout it out!
Location: 5 Stars, Loved it, easy access to Quartzsite.
Scenery: 5 Stars, Amazing stars, mountain view and scenery!
Cleanliness: 4 Stars, had to pick up someones trash left behind.
Site Quality: 3 Stars, you make it your own.
Noise: 5 Stars, No road or Interstate noise from our location.
Actual parking coordinates of our Site: 33.6409, -114.2967
Cost per night to Park here – $0
We parked here for 14 days during the Xscapers Quartzsite Convergence in January 2017.  We were joined by 60+ other rigs in our RV Club.  The site held all of us comfortably without being parked on top of each other.  Cell service was a bit spotty here.  AT&T was our strongest service where we were parked here.  Verizon worked better on the hill between where we parked at Dome Rock Road (basically if you could see the town of Quartzsite your Verizon worked better). We were parked in a little gully where line of site was not possible. With our WeBoost we were able to get better signal on all networks (AT&T, Verizon, and T-mobile).  Great access to hiking and off road trails. The site was on higher ground and didnt not feel threatened in heavy rainfall (which we did experience while parked here).  Wind can be a factor as there is little protection. We would park here again.
The following information is copied from the Arizona BLM website: https://www.blm.gov/az/st/en/prog/recreation/camping/dev_camps/dome-rock.html
Dome Rock Mountain is a free short-term camping area west of Quartzite, Arizona. There are no designated campsites and you may camp anywhere within the boundary of the site. This site is an excellent place to stay for a few days if you are camping in a self-contained vehicle. This site is located within close proximity to the Town of Quartzsite, where you can enjoy huge outdoor swap meets and gem and mineral show every January and February. Recreation and leisure-time activities abound on the public lands surrounding Quartzsite, including hiking, off-highway vehicle riding, wildlife viewing, rock-hounding, and hunting. The BLM invites you to come and enjoy all the beautiful resources your public lands in the Sonoran Desert have to offer, such as unforgettable sunsets, gorgeous desert cacti and wildflowers, and majestic mountain ranges.
Location
The Dome Rock Mountain 14-Day Camping Area is located in La Paz County, AZ and is approximately 3.5 miles west of Quartzsite, AZ.
Access
To get to the Dome Rock Mountain 14-Day Camping Area take the Interstate 10 Frontage Road (Kuehn Street) from the mile marker 19 exit west. The camping area is south and north of the Frontage Road.
Visitor Activities
Camping, hiking, off-highway vehicle use, bird watching, and rock-hounding.
Special Features
A growing number of visitors choose to stay on public lands in the Arizona desert where they enjoy the mild winter climate, an independent lifestyle, and the companionship of visiting with old friends.
Permits, Fees, Limitations
There are no facilities at this site. There are no fees for camping. In addition to existing rules and regulations, there are
supplemental rules
which are used to help manage this campground.  The length of stay is limited to 14 days. A free 14-Day Camping Permit is available from the seasonal camp host. BLM has other camping locations in the Quartzite area that can accommodate campers for up to seven months. For more information see
La Posa Long Term Visitor Area
.
Accessibility
A four-wheel-drive or high-clearance vehicle is not needed to access the site. All roads and trails in the camping area are dirt roads. The site does not have wheelchair accessible features or facilities.
Camping and Lodging
Camping is available on site, with lodging available in the Town of Quartzsite.
Food and Supplies
The nearest town for gas and groceries is located in Quartzsite, AZ.
First Aid
The nearest hospitals are La Paz Regional Hospital in Parker, Arizona and Palo Verde Hospital in Blythe, CA. In the event of a medical or law enforcement emergency, please call 911. For non-emergencies, please call La Paz County Sheriff's Office at 1-800-293-2281.
Additional Information
A number of vendors permitted by the BLM provide a variety of commercial services to public land visitors in the Quartzsite area, including potable water delivery, RV grey and black water pumping, RV repairs, and wireless internet. Available services and their fee schedules may vary from year to year. There are no trash collection points at this site, please practice "Pack It In/ Pack It Out."
Further information may be obtained by contacting:
7341 E. 30th Street
Yuma, Arizona 85365
Phone: (928) 317-3200
Fax: (928) 317-3250
E-mail: [email protected]
Field Manager:  John MacDonald
Hours:  7:45 a.m. – 4:30 p.m., M-F