American Girl Mine – Winterhaven, CA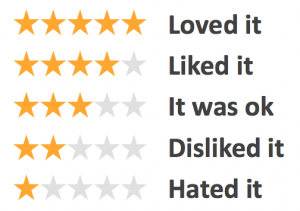 Pau Hana's Overall Stars: 4 Stars Overall
Access:   4 Stars, Well maintained dirt road from Blythe-Ogilby Rd. Scout your way in as there are big washes and bumps to negotiate once off the road.
Location: 3 Stars, A little far from Yuma and services but that could be a plus too.
Scenery: 5 Stars, Dunes to the West mountains surrounding elsewhere creates a playground of opportunity for hikes, atv riding, and off road adventures.
Cleanliness: 3 Stars, Clean area but prepare for dust!
Site Quality: 3 Stars, Hard packed surfaces and mostly level.
Noise: 5 Stars, No road noise except for mining operation vehicles that use the road on occasion.
Actual parking coordinates of our Site:  32.8368, -114.812
Cost per night to Park here – $0
This is another 14-day stay free BLM area just east of the Imperial Dunes north of I-8. Construction on the Interstate made negotiating to and from this campsite a bit tricky. If you can avoid Sidewinder Road at all costs and use Ogilby Rd to exit or enter the Interstate. (To go East we had to go west for 2 miles to the next exit (Grey Wells exit) to turn around. The good news is at the dunes there are garbage dumpsters to get rid of your rubbish. We stayed at American Girl Mine for one week while camping with our fellow Xscapers RV Club. The site held over 100 rigs comfortably and we were NOT parked on top of each other, with good space between rigs.  There is lots to do while here. Many mines up in the hills to explore and if your adventurous we recommend you take a 4×4 trip over to Valley of the Names (32.876424, -114.685367)
Verizon and AT&T worked great with fast down and upload speeds.
For more information on this BLM area you can visit: https://www.blm.gov/visit/search-details/15079/2
ADDRESS
Bureau of Land Management
El Centro Field Office
1661 S. 4th Street
El Centro, CA 92243