Week 2 – 2017: Kick of to our Xscapers Convergence
Borrego Springs, CA to Quartzsite, AZ
The second week of the New Year started off with preparing the Disco for 2 weeks of dry camping back in Quartzsite for our upcoming Xscapers Convergence.  This means 2 weeks of being in the desert without any hookups; no water or electricity.  We used our stay at The Springs at Borrego to get caught up on all our laundry, Gary did a complete flush of our water tanks with a treatment of bleach to sanitize the fresh tank, as well as a good flushing of our black tank.  We also sat down and prepared a meal plan to get us thru the 18 days of planned boondocking.  While at the campground we also used the resorts laundry facilities to wash our bedding while we sat in the mineral pools.  Boy do I miss those mineral pools.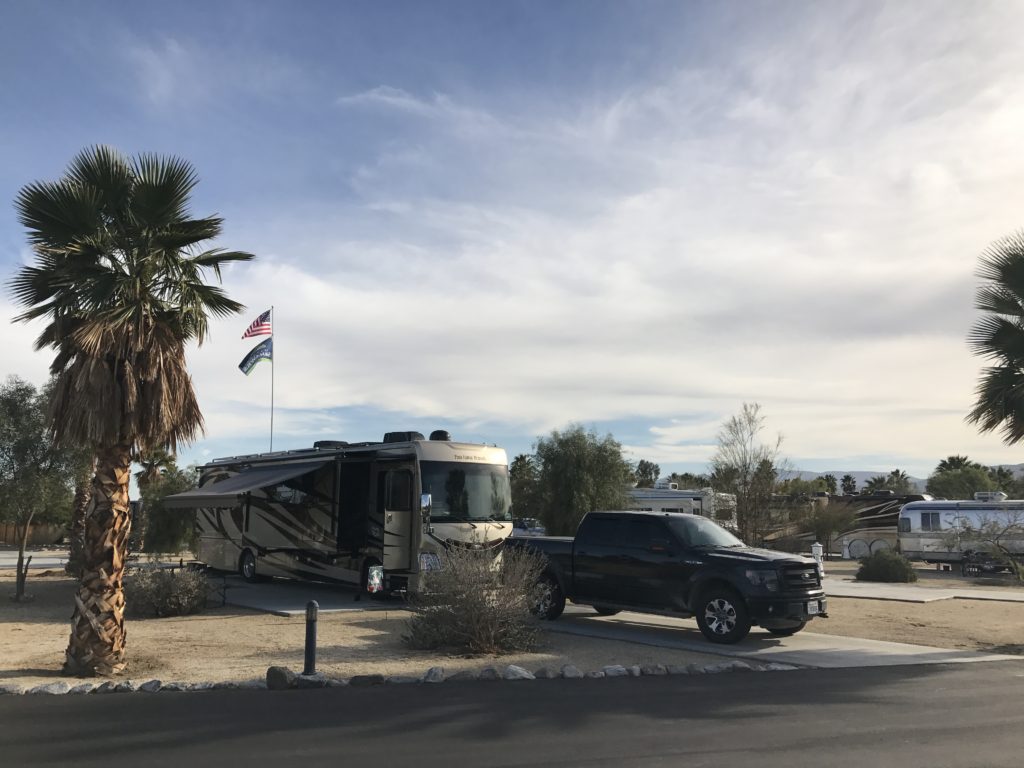 Our last night in Borrego Springs the sky was a little overcast with a half moon shining bright but I was dying to drive over to the Gallata Meadows and play around with some night time shots of the Serpent. We played around with light painting and we turned the serpent red by using our head lamp. The pictures came out so amazing! Some of the photos you would swear it was high noon because of the bright moon. The only way you could tell it was night time is if you look closely you can see stars in the sky.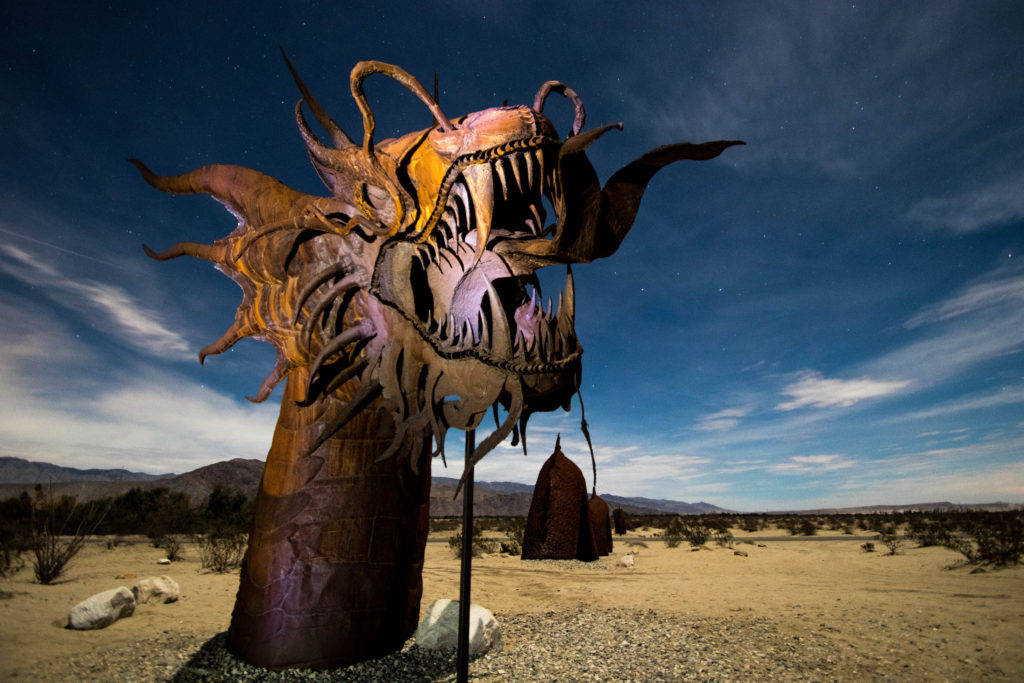 On Tuesday it was moving day and we were finally headed to Quartzsite.  We knew we didn't have a long journey, just a 160 miles or so, but it still took us all day to get there. After stopping in Blythe, CA for some groceries we arrived in camp just before sunset.  After getting setup we headed over to the group campfire and introduced ourselves to the other Xscapers around the fire.  We were the 9th and final rig to arrive on Tuesday.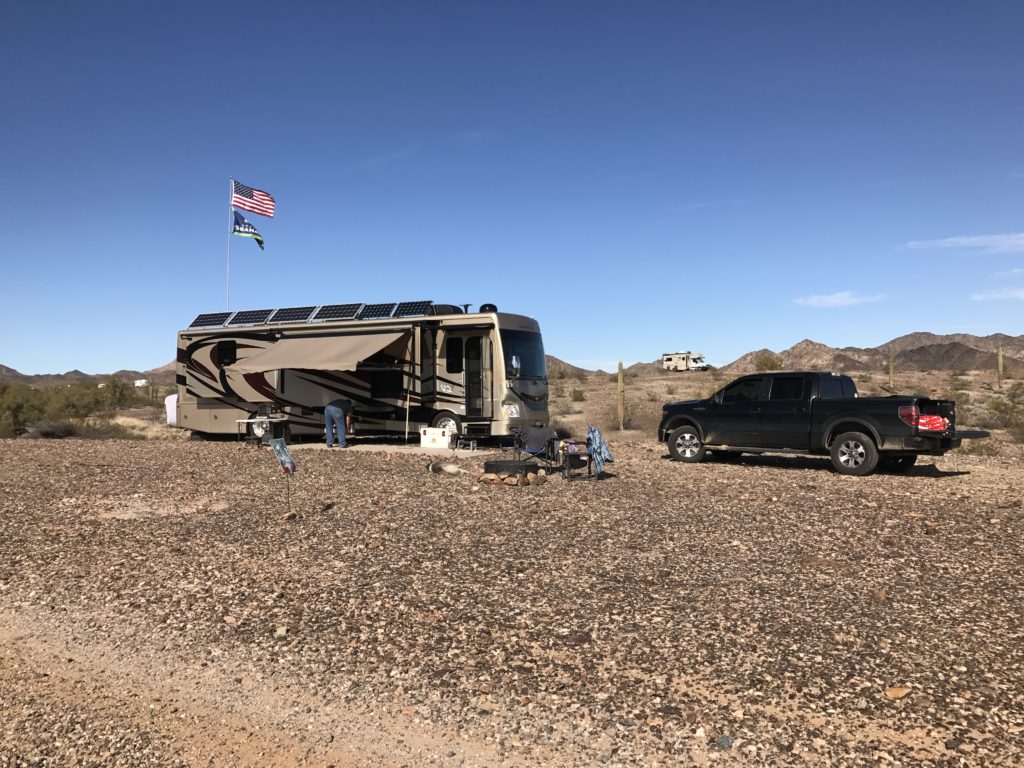 On Wednesday and Thursday we doubled in size each day as folks were coming in a few days early for the Convergence.  The gathering didn't officially start until Friday, the 13th but everyone wanted to stake their claim early for the two weeks.  Our days were spent just hanging around camp, getting to know everyone and just socializing.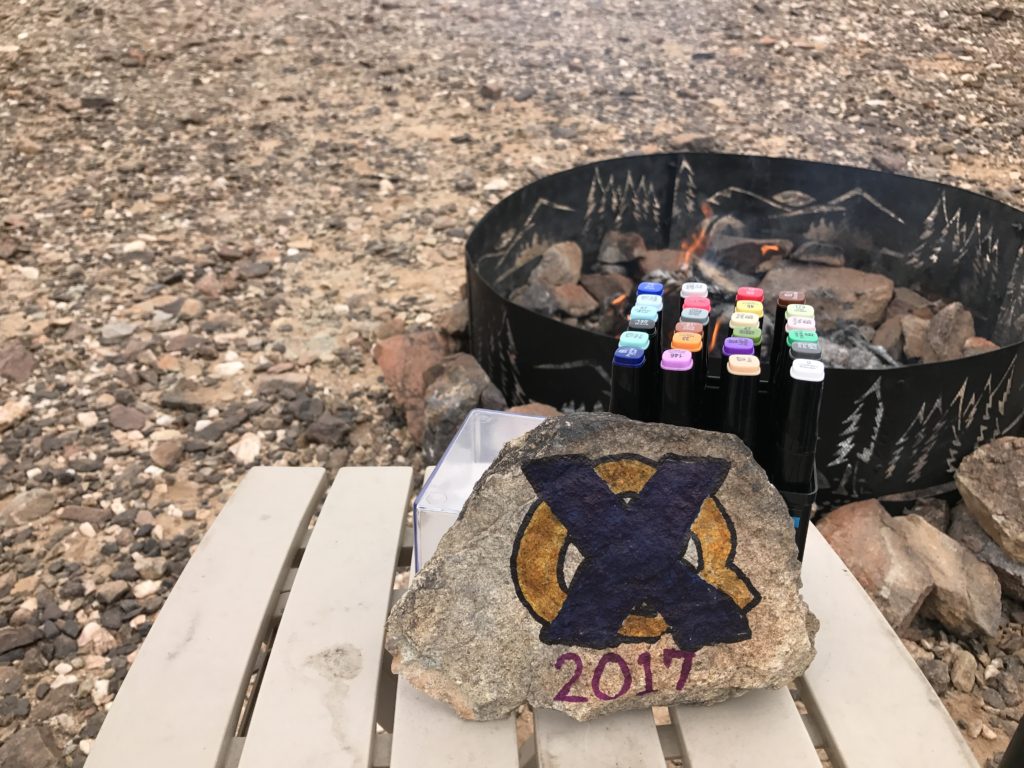 Thursday was an exciting day for us as our good friends, Brian and Christie with Spot the Scotts were pulling into camp after driving down from Montana.  It was so fun to see their 1989 Class A Airstream come over the crest of the hill and work its way down to camp.  We hadn't seen them since Salida back in September and we couldn't wait to get some more time with them. When they pulled up I danced in circles so happy they finally had arrived. That evening we had dinner over at our house and we made a Unstuffed Peppers dish with Elk meat… it was so tasty! YUM makes me salivate just thinking about it. We stayed up way past our bedtime to hang out and just catch up and around 1am we finally headed back to our rig for a long nights sleep.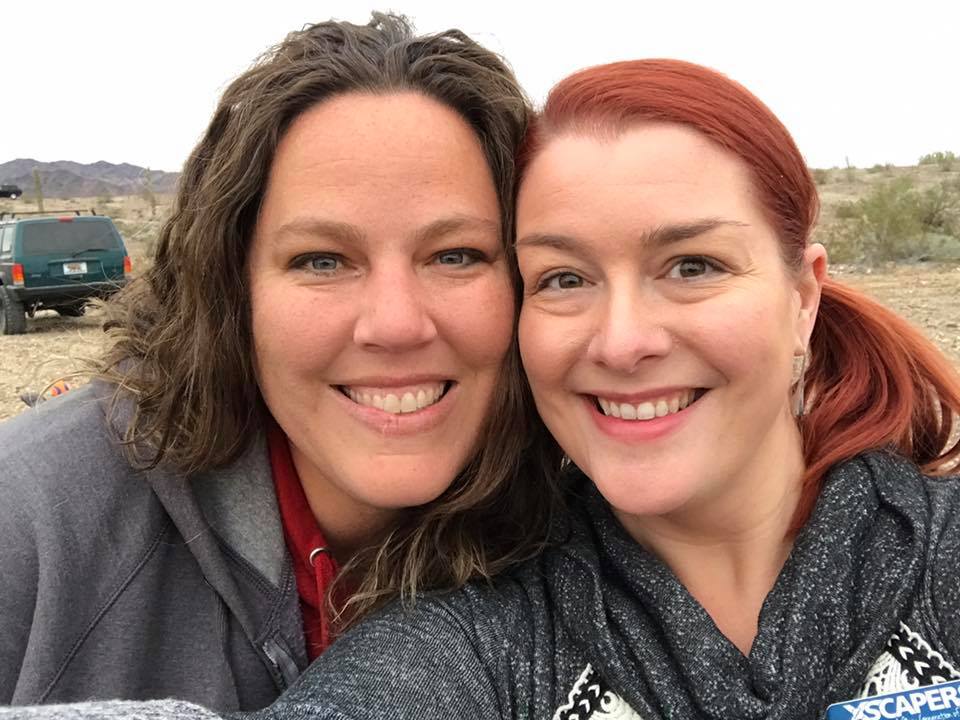 Friday was the official start to the Convergence and even more rigs came in.  In all we are expecting over 60 different RVers to come camp with us and its beyond counting now.  The day was pretty low key as most Xscapers work from their rigs but around 5pm folks starting coming out to socialize.  That evening we had a group campfire where we all just sat around and got to know one another.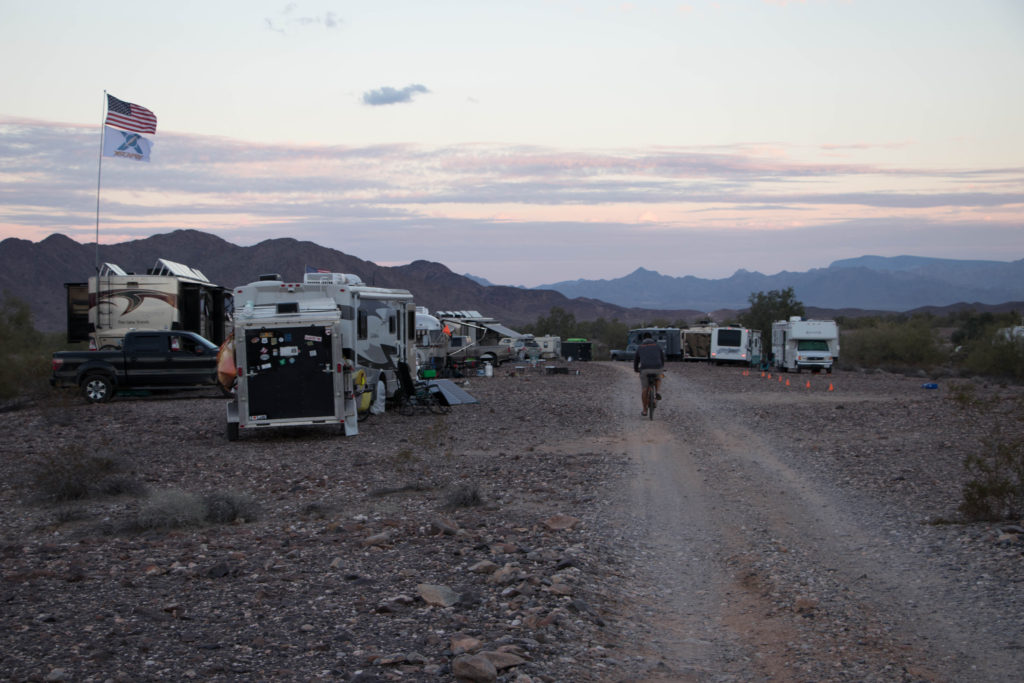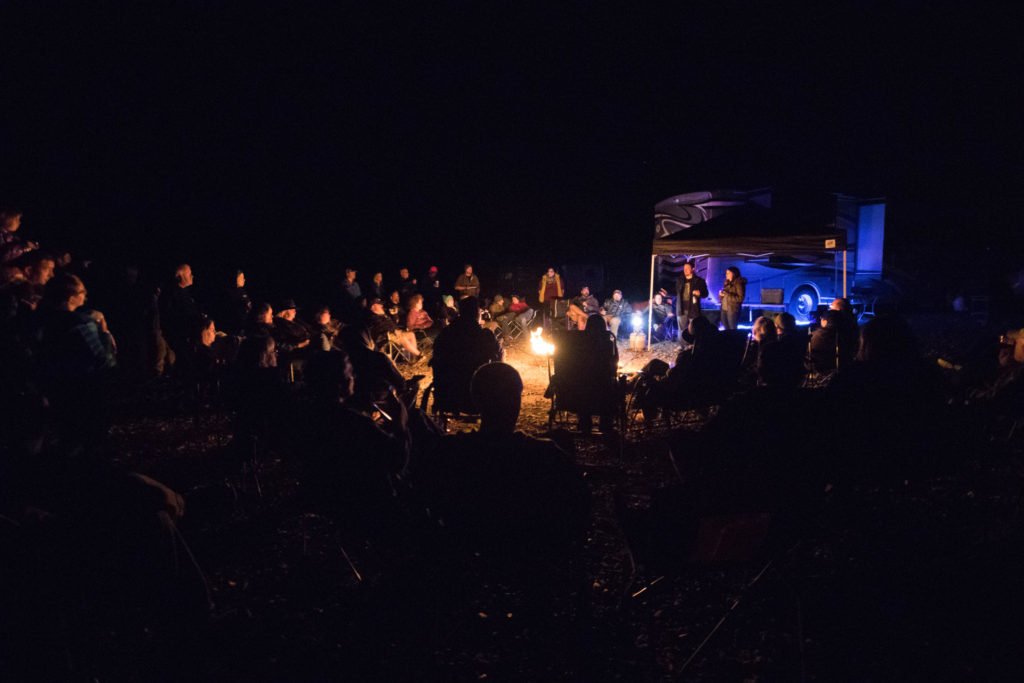 The weekend was full of fun and adventure. Saturday was spent mostly at camp all day.  Our Seahawks were playing so after our first group get together talk everyone came over to our campsite and watched the game on our outside television and played corn hole all afternoon. The party continued late into the night after we built a campfire and I finally had to call it early as I was exhausted. Sunday was a group field trip to the Desert Bar. Half of us left early to take the 4×4 jeep trail in and the rest followed Gary and I in on the easy way in.  We all got there without issue (no flat tires this time) and we spent the whole afternoon hanging out listening to a great band, eating some good grub and getting to know our fellow Xscapers.  The weather was perfect for an outing to the Desert Bar and we could ask for a better group to do it with.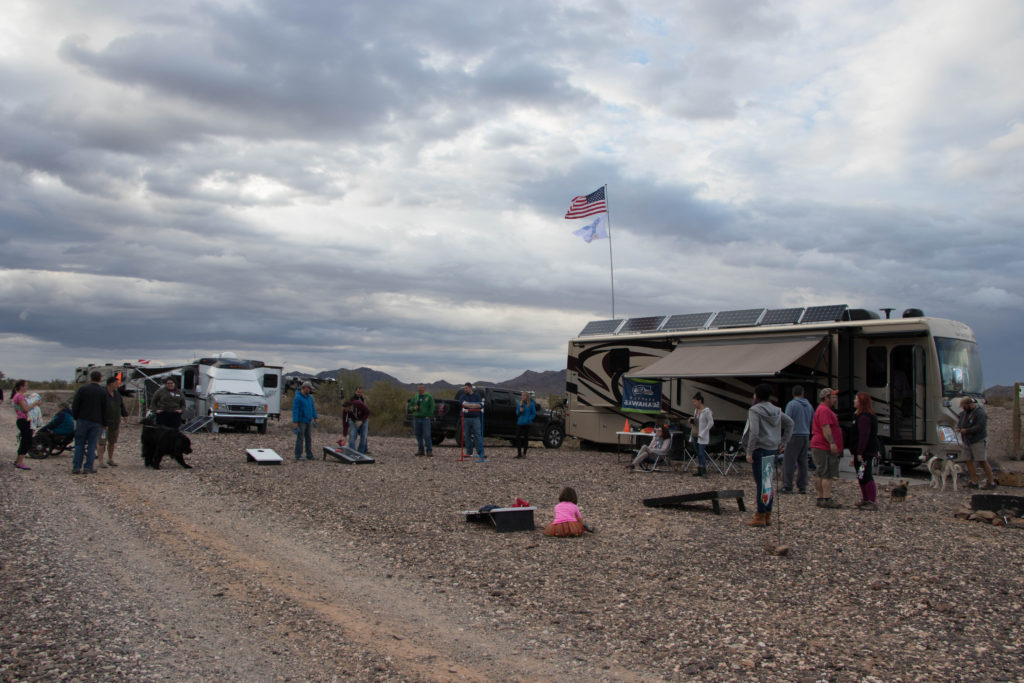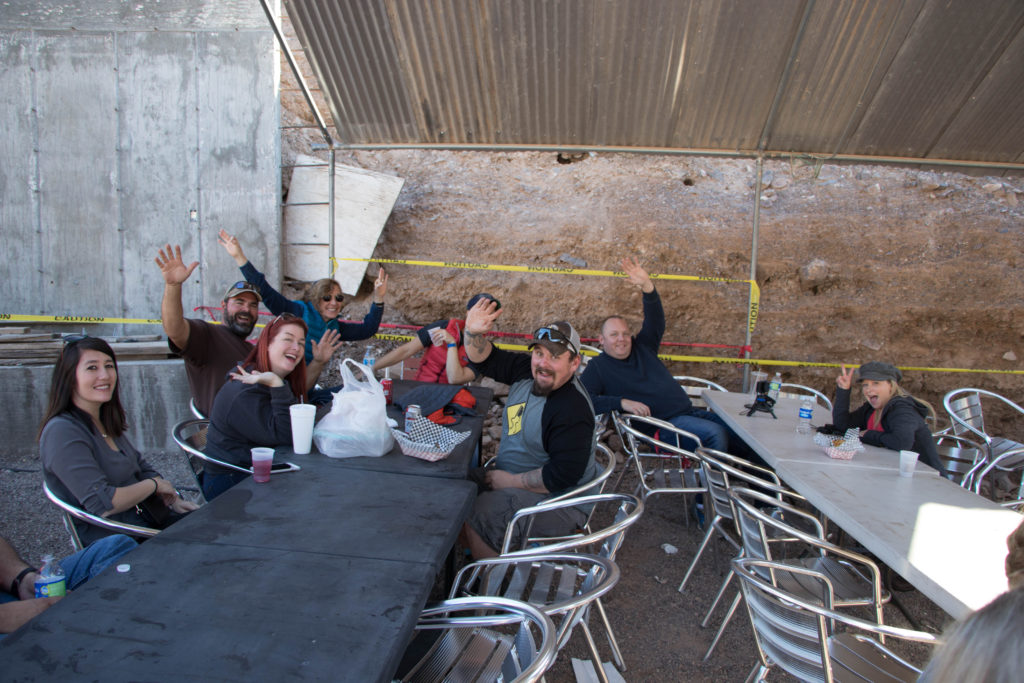 This Convergence has been awesome and we are so glad we decided to stay out on the road for this gathering.  The new friendships we have gained and the knowledge learned is beyond our expectations. Next week should be more of the same and we cant wait.