Week 1 – 2017: A Borrego New Year
Happy New Years from Borrego Springs, California.
Our first week of the new year we found ourselves just West of the Salton Sea in a little town called Borrego Springs that is surrounded by the Anza-Borrego Desert State Park.  We were parked on some BLM land just outside of town called Clark Dry Lake on Rock House Trail.  We have been parked here since the 29th after coming back from San Diego and a Washington State University Cougar loss at the NCAA's Holiday Bowl.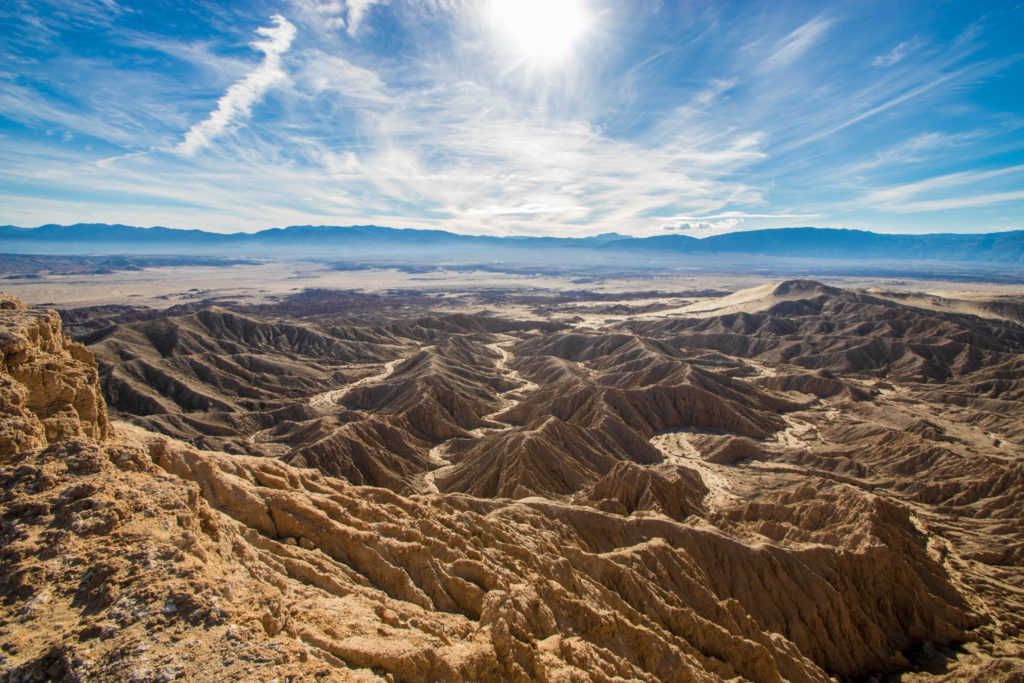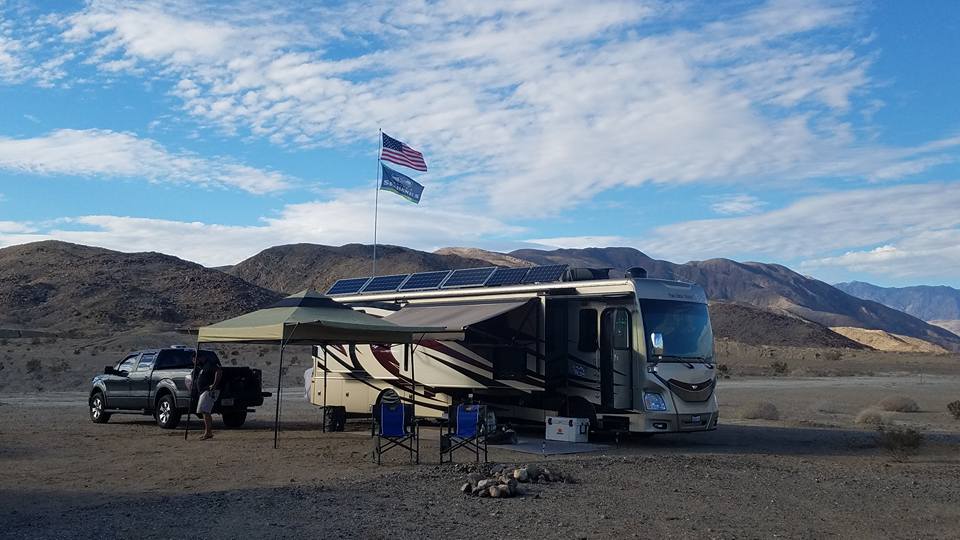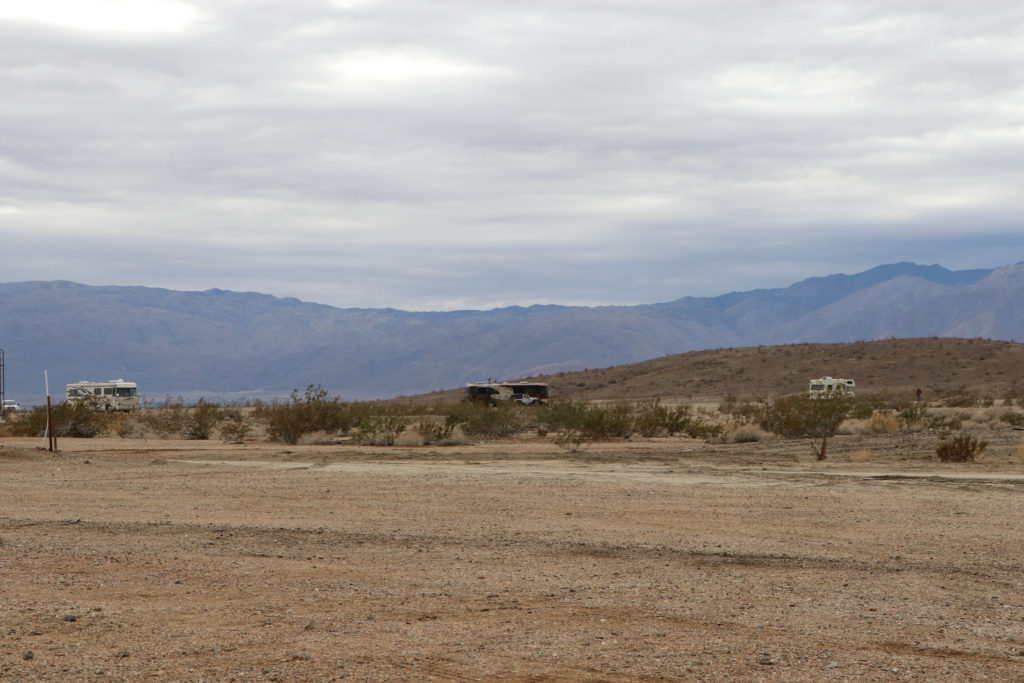 When we arrived at our boondocking spot about a half hour or so later another rig pulled up near us and when they came outside we noticed they were approximately our age so we went to say hi. It turns out they were fellow Xscapers looking for a place to camp before the big Xscapers Convergence in Quartzsite in 2 weeks.  We invited them to park with us if they wanted.  So they pulled up along side us and we got to know our new friends, Jamie and Scott with Away We Winnebago.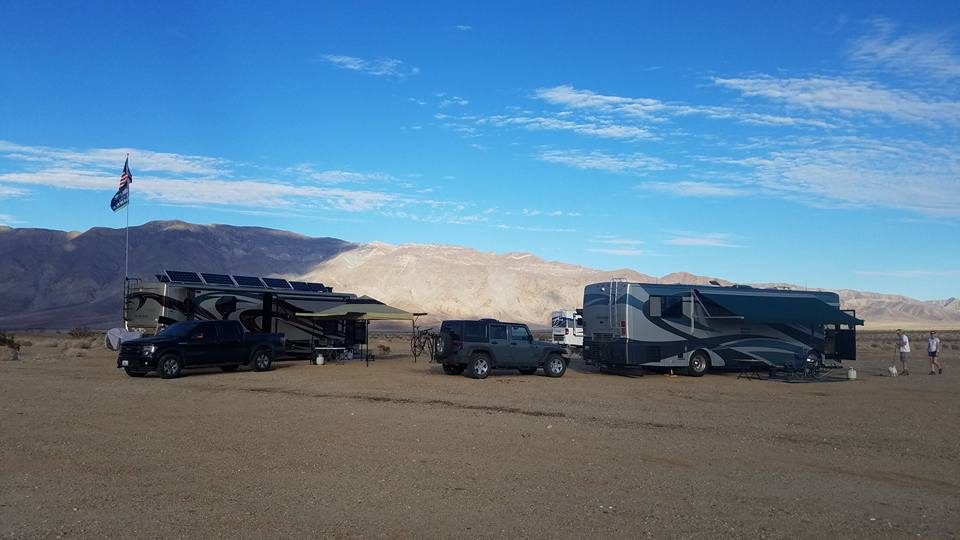 New Years Eve our friends Mike and Tabitha from San Diego joined Scott, Jamie, Gary and I for a fun evening of hanging out.  At first we didn't think we would make it to midnight but between a great game of Cards Against Humanity, watching some neighbors shoot off fireworks, lighting and launching some chinese lanterns and taking night time shots of a distant lightening storm we made it to midnight.  As the clock hit 12 someone off in the distance played Auld Lang Syne which made the night feel that more special.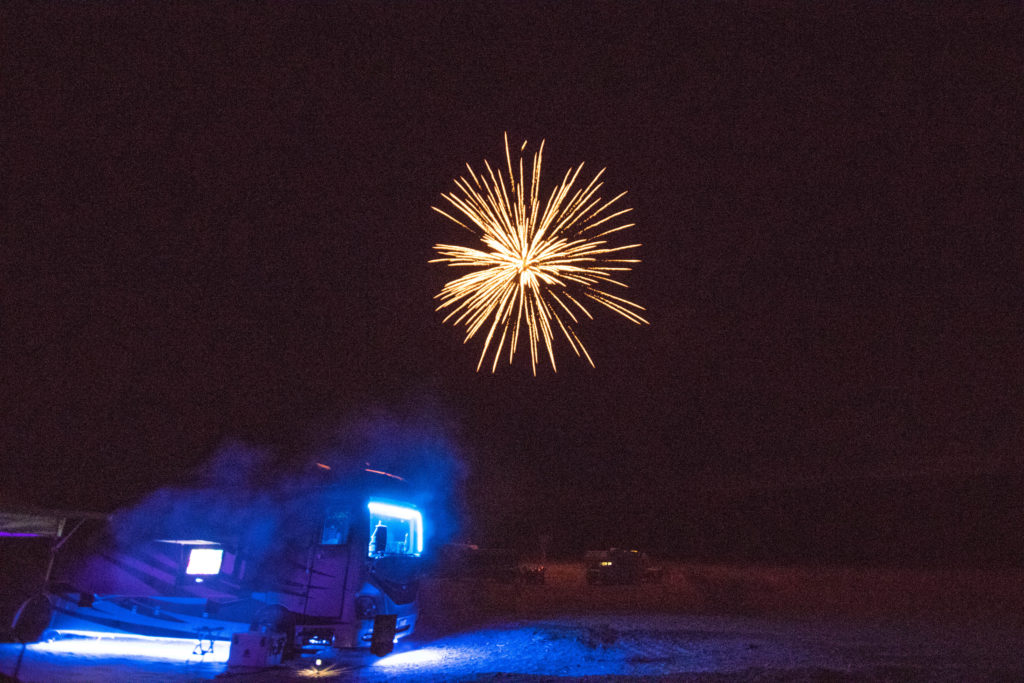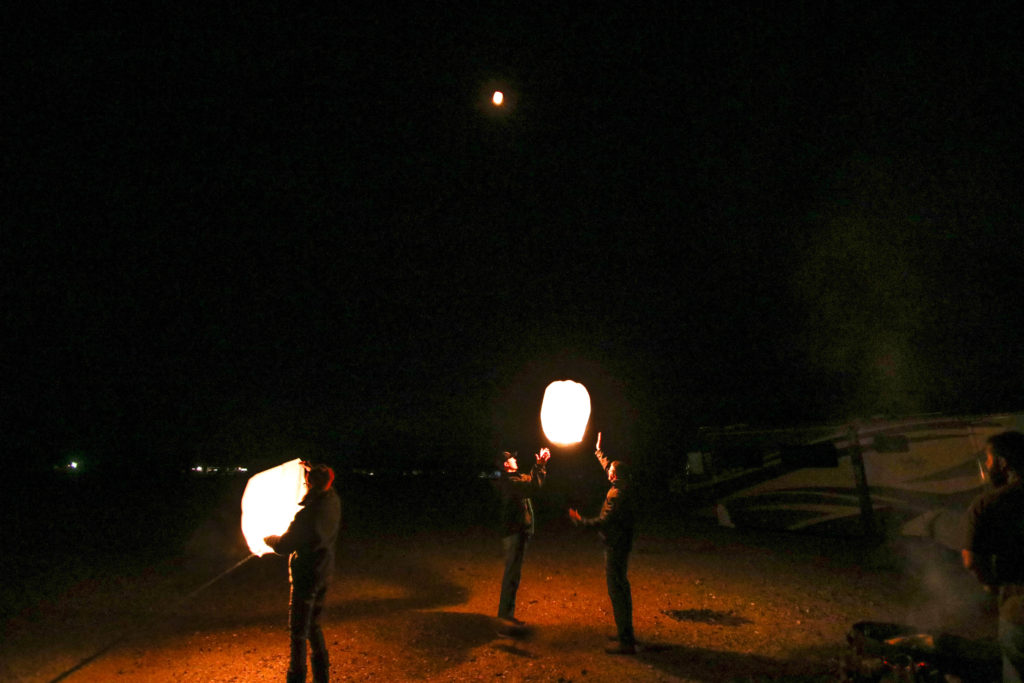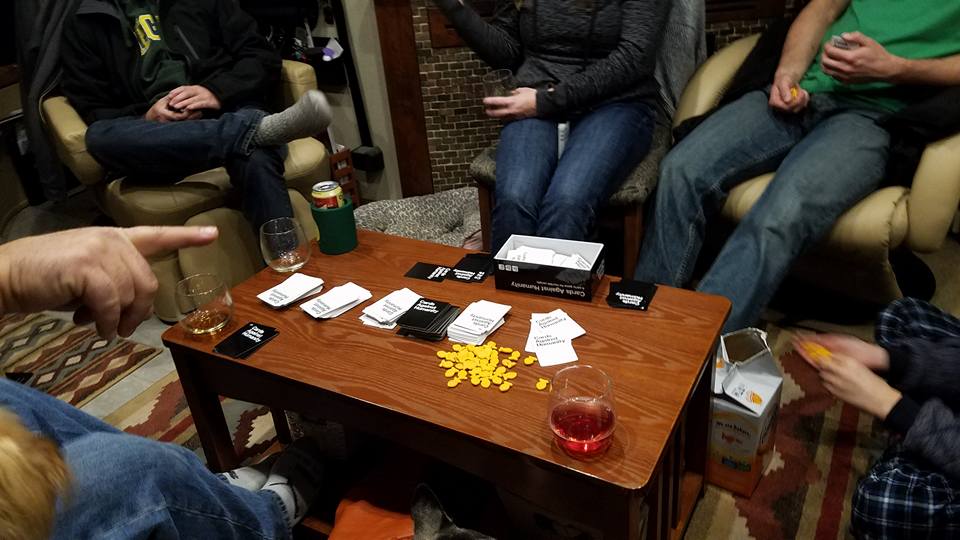 As everyone went home back to their rigs or tents we tried to lay our head down but soon the winds kicked up and we had one heck of a storm blow thru.  Being at the base of the San Bernardino Mountains there was no escaping the wind coming down off the mountains.  The wind was fierce and shook us all night long.  At around 2am we had to go outside and fight our popup tent to collapse it as it was getting pretty beat up and then around 4am we had to go up on the roof of the RV to lower our solar panels as they were getting jostled around pretty well.  I would say we had wind gust up to 50mph throughout the night.  Things finally settled down around sunrise and we finally got a few hours of sleep. 
New Years day was a day of sleeping, relaxing and taking care of hangovers.  As the week progressed we managed to just rest, relax and enjoy our neighbors Jamie and Scott.  I broke out the Instant Pot and made Salted Carmel Cheesecakes and I think I won over idea of keeping the Instant Pot in our tiny RV kitchen.  We ended up having dinner one night over at Jamie and Scotts which was fabulous.  Everything was themed green. We had cilantro rice (I need a recipe for that) with lime tilapia fish and broccolini.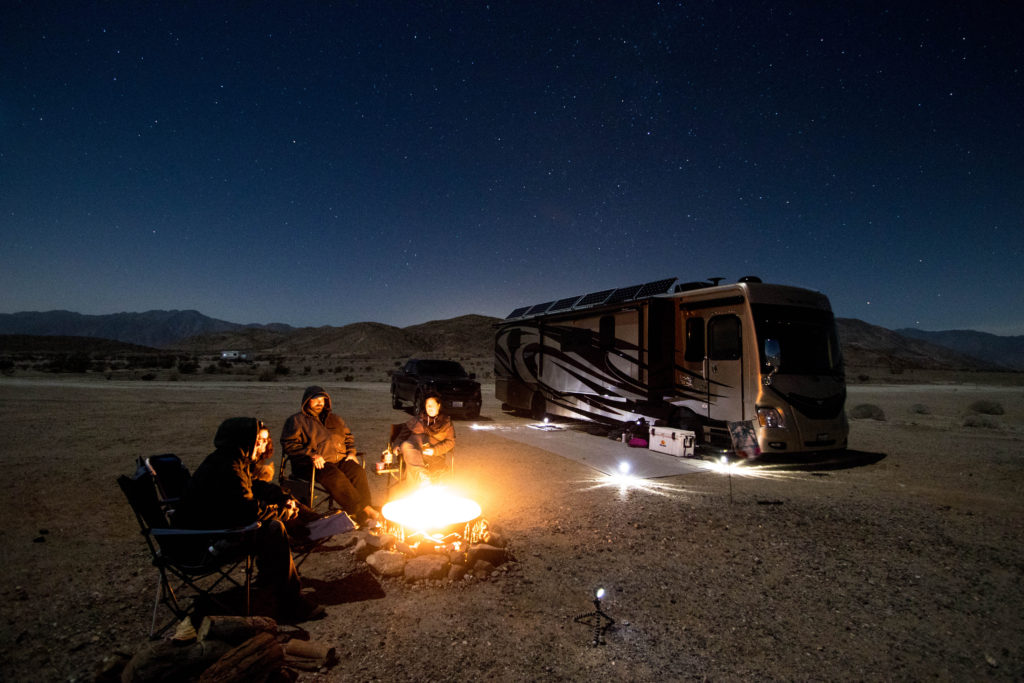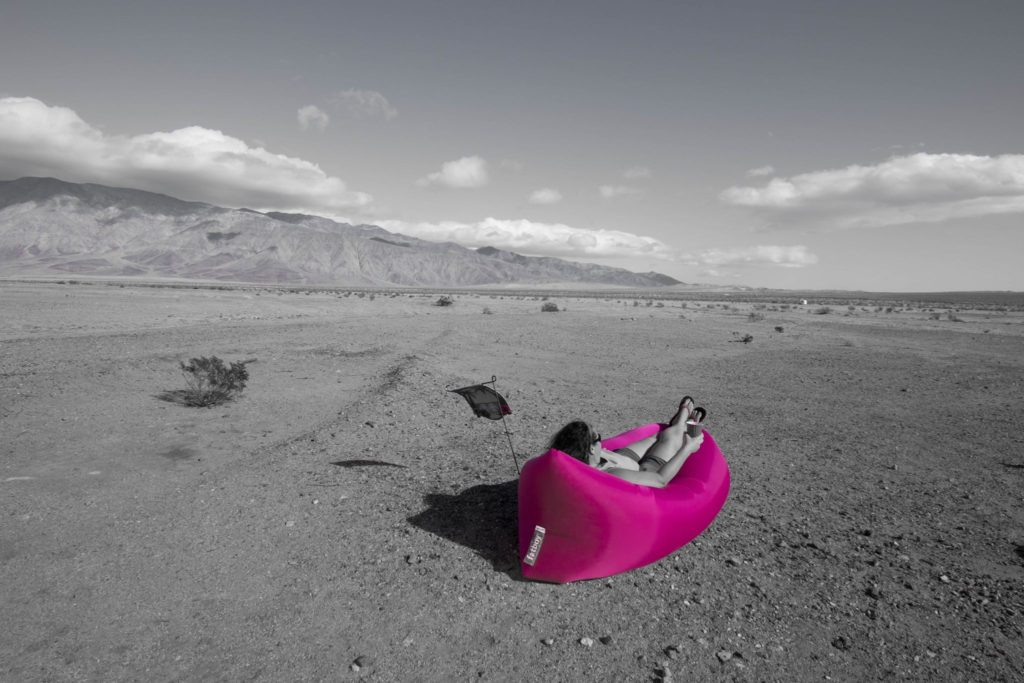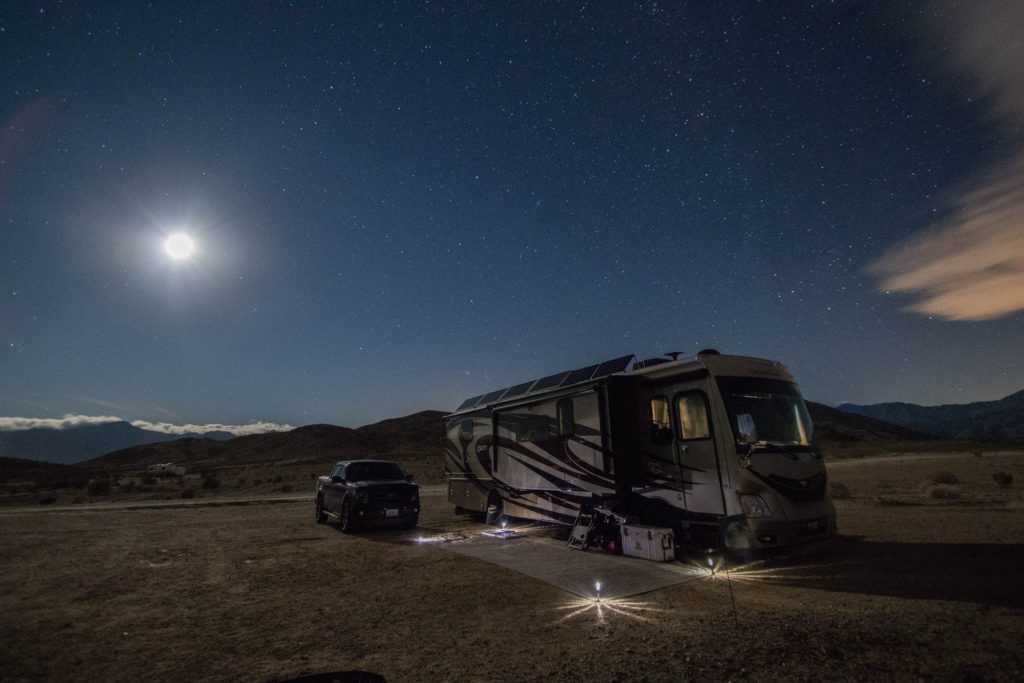 By midweek Gary started feeling like death warmed over. What first started as what he thought was a hangover from New Years turned into a full fledged upper respiratory cold.  I immediately went into defensive mode as I am the one usually always getting sick. Luckily I never got sick and after a few days of laying low and doing nothing Gary started to feel better. 
On Saturday we left our friends and awesome boondocking spot and we decided to move into Borrego Springs and find an RV Park where we could hook up to some shore power, recharged the batteries, dump and fill the tanks and get caught up on laundry.  We have over 2 weeks of boondocking ahead of us at Quartzsite so this stop was imperative.  We decided to splurge and booked a site at the Springs of Borrego RV Resort and Golf Course. WOW… did we get a nice place to stay… but we paid for it badly but it was worth it. Every day we enjoyed the 4 mineral baths and heated salt water pool.  A nice change from the past couple months of accommodations but something we certainly wont do very often.  For 3 nights it cost us $200 which probably killed our parking per night average somewhat. All in all though it was a nice splurge.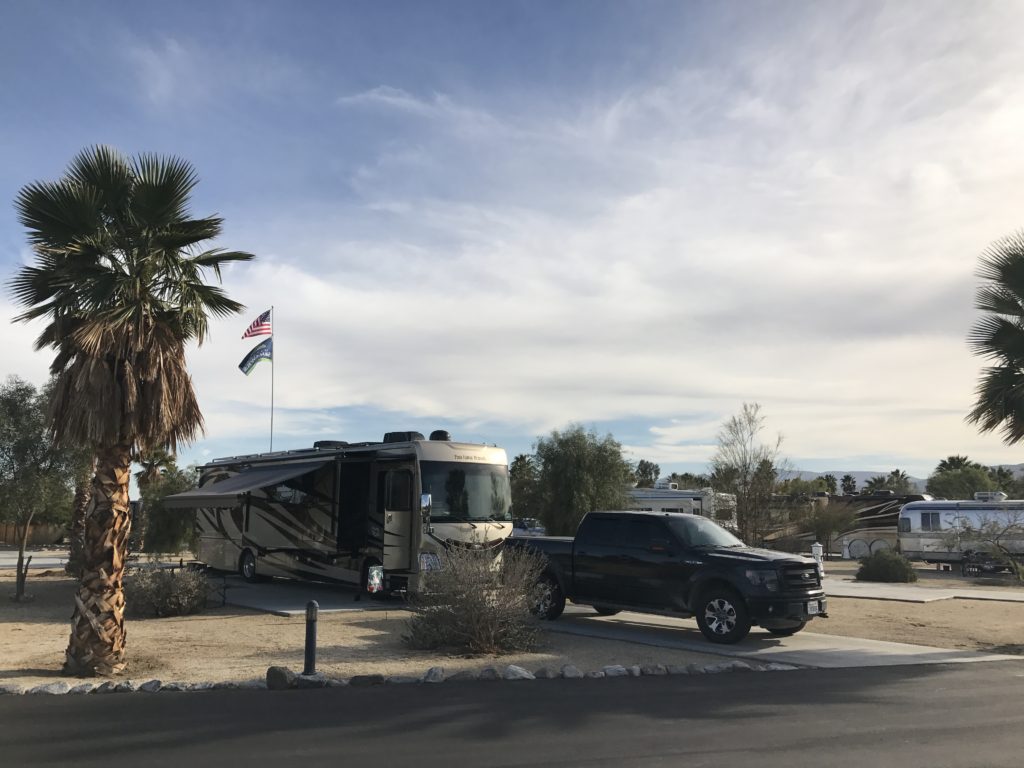 Well that was our adventures for the first week of the year.  Slow paced, relaxed, spent in the desert with great friends.  Couldn't ask for a better start to 2017.  
Until next week… Pau Hana! 
1,284 total views, 2 views today